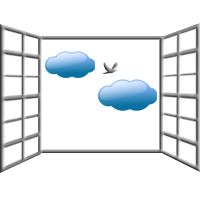 Indoor Air Quality
Ductwork • Air Filters • Clean Air
Indoor air quality (IAQ) can have an important impact on your health as indoor air can be 5x more polluted than outside air. Your air ducts and heating and cooling equipment could be housing and spreading bacteria, virus, mold, dust mites, pet dander and more. But don't panic. Century Air, Inc. has the solutions to make you home's air safer and healthier. Call us today at (702) 649-9345 to schedule an appointment to discuss which solutions will best fit your home.
Air quality is just as important as comfort, and Century Air, Inc. can help with both! Did you know the air in your home may contain more pollutants, bacteria, allergens and chemicals than outdoor air? According to the EPA, indoor air pollution is a top-five environmental danger that deserves attention. Poor air quality can have immediate effects (cough, allergies, asthma, headaches, itching) or long-term effects (respiratory disease, heart disease, cancer). At Century Air, we care about the air you breathe—and our indoor air quality products work in conjunction with your HVAC system to filter pollutants, kill bacteria and minimize health problems.
Our IAQ Solutions:
High Efficiency Filters
Humidifiers
UV Lights
If your family suffers from allergic reactions, respiratory illness, headaches, fatigue and other problems that could be related to poor air quality, Century's team offers a full range of IAQ products like filtration systems, high-efficiency filters, humidifiers, germicidal UV lights and air purifiers. Century Comfort Champions will recommend a system to suit you, whether you need to fight odors, combat germs, filter allergens and dust, destroy mold and microorganisms—or enhance your supply of fresh air.
We offer the following air treatment solutions for:
Allergies
Bacteria
Chemicals
Dust
Dust mites
Germs
Indoor air pollution
Mold
Odors
Pet dander
Pollen
Smoke
Viruses