Wine Cellar Refrigeration in Las Vegas
Imagine investing thousands into your wine collection and then letting it bake in the hot Nevada sun. The idea of this waste turns the stomach of true wine connoiseurs. But, if you're relying on a cheap wine refrigeration system, that hypothetical could become a reality. The prebuilt systems many Summerlin South builders install aren't properly fitted to their wine cellar or cabinet. This can lead to widescale system degradation and a slow loss of quality. Ensuring a long life for spirits requires help from a true professional.
When you want superior Henderson wine room cooling, turn to the refrigeration experts at Century Air. Our wine cellar experts customize your cooling system to ensure longevity and taste. Through their exacting work, worries about humidity and sudden temperature drops become non-existent. Familiar with all kinds of existing wine refrigeration systems, our refrigeration contractors are equipped to handle both self-contained and independent units.
Contact us today to schedule wine cellar refrigeration service in Summerlin South or Las Vegas
The Role of refrigeration In that Perfect Glass of Wine
Proper refrigeration plays a key role in wine storage. The cooling systems present in wine cabinets, wine rooms, and wine cellars allow collectors to control the most important aging factors. Two of these ambient characteristics stand above all others. Only by perfectly balancing temperature and humidity can taste and body be preserved.
Temperature Maintenance
Before modern cooling systems, wine was commonly stored deep underground in caves, catacombs, or cellars created for this purpose. This was because those areas maintained a consistent temperature between 55 and 65 degrees Fahrenheit. The effects of falling outside of these guidelines depend on which side of the range you fall:
Too Hot: When temperatures raise above that threshold, corks will begin to lose their elasticity. This erodes the seal between the stopper and the bottle. Unwanted air eventually seeps in, discoloring and prematurely aging the wine. The resulting taste is reminiscent of burnt fruit and the smell of must.
Too Cold: While less damaging than excess heat, wine kept below 55 degrees Fahrenheit will still acquire unwanted characteristics. The aging process will slow down, extending the drink's immaturity. Frigid temperatures will lead to widespread oxidation.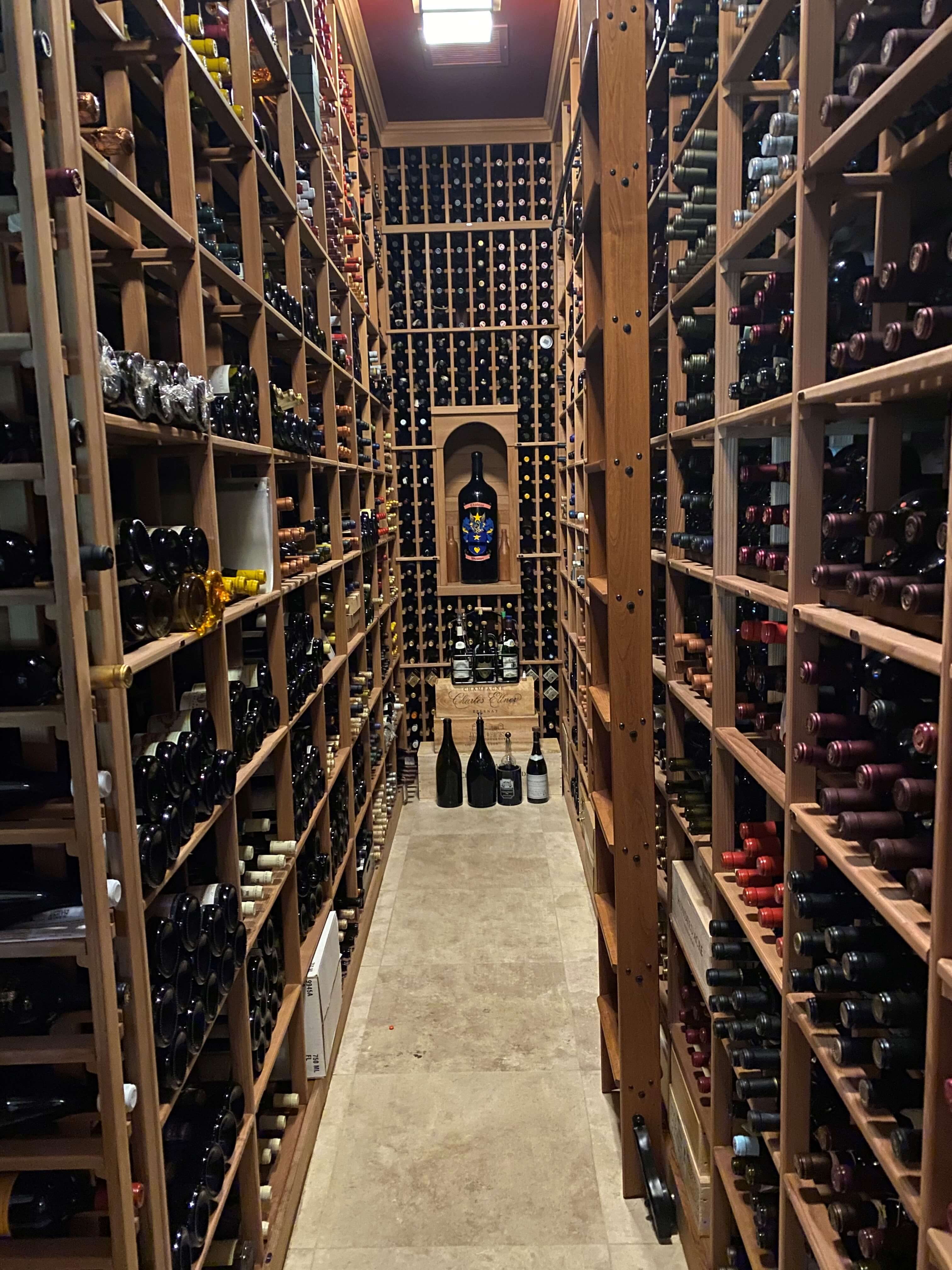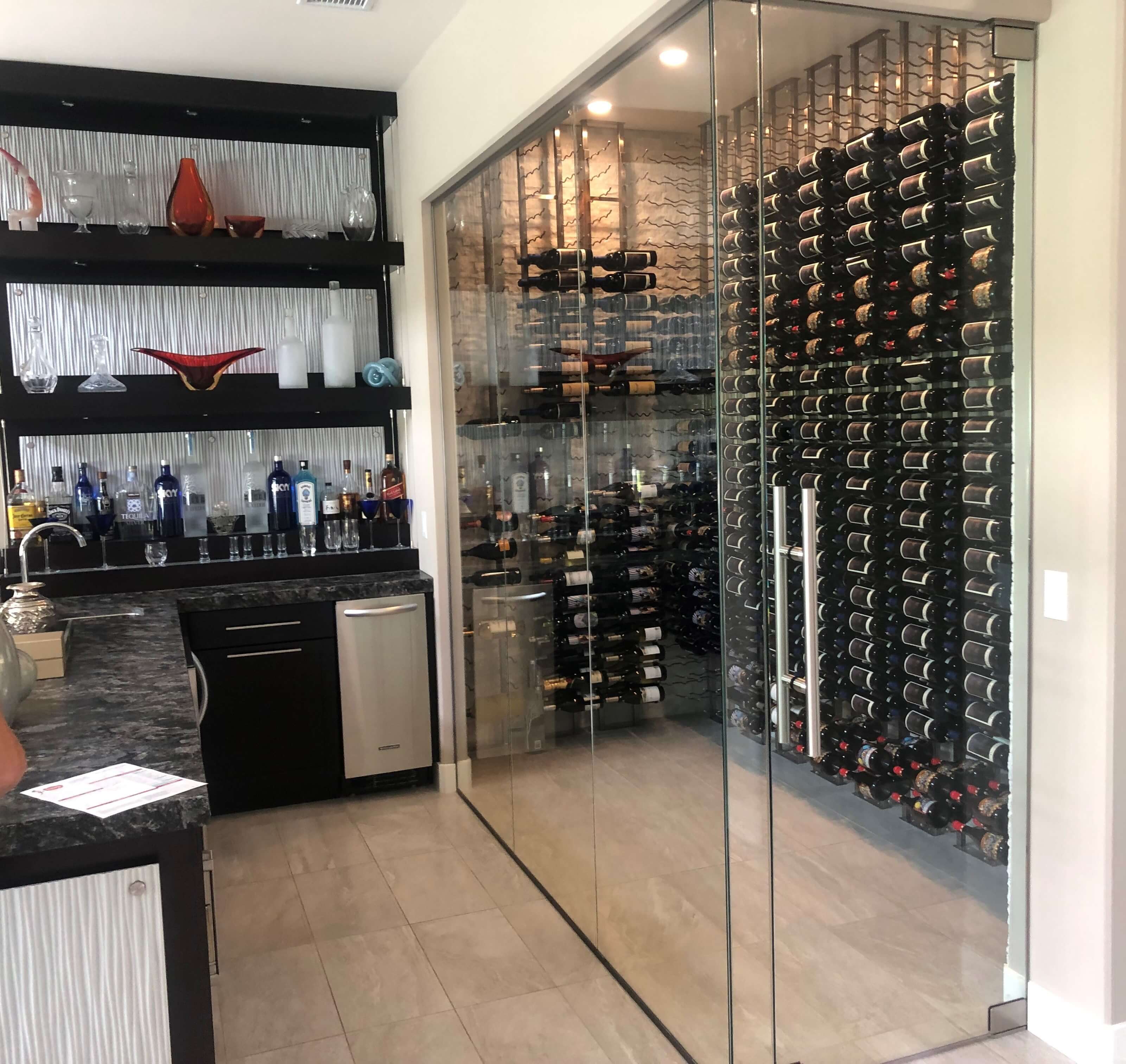 Humidity Regulation
A quality Las Vegas wine refrigeration system also keeps humidity levels between the recommended 45 to 60 percent. When humidity falls outside this recommended range, one of two things happens:
Too Little Moisture: When the air is dry, corks lose much of their existing moisture. This makes them dry and brittle. Over time, they shrink and allow excess air in. The resulting oxidation will ruin any bottles left too long in this state.
Excess Moisture: Once humidity levels reach 71 percent, the likelihood of mold increases exponentially. If left unchecked, fungi will eventually cover your shelving, bottles, and corks.The resulting contaminants ruin labels and may result in bronchial illnesses.
The wine systems we install and repair are designed to ensure your Summerlin South wine cellar always maintains a perfect balance between temperature and humidity.
Prevent a Disaster with Prompt Wine Cooling System Repair
An issue with your wine cellar or wine room cooling system is more than a simple inconvenience. It can cost you profit—if you're a commercial enterprise—or lose you the cornerstone of your collection. To ensure you call Century Air before a small issue becomes a major one, you'll want to keep an eye out for:
Reduced or Non-Existent Cooling: When temperatures raise above that threshold, corks will begin to lose their elasticity. This erodes the seal between the stopper and the bottle. Unwanted air eventually seeps in, discoloring and prematurely aging the wine. The resulting taste is reminiscent of burnt fruit and the smell of must.
Inoperable Fans: You notice the delightful hum of the fan has lost its rhythm. Maybe it sounds a bit off or has stopped working completely. Without a running fan, your wine cooling system won't be able to evenly distribute cooled air. Thankfully, a Las Vegas wine room cooling expert like us knows how to repair this issue in a prompt and professional manner.
Excess Vibrations: Is your commercial or residential wine cooling system shaking on start-up? Does it make your bottles rattle when it's turned on? This usually signals that the compressor is failing. Before the cooling unit fails completely, reach out to us for prompt wine cooling system repair.
Signs of Excess Moisture: Are you seeing condensation or noticing unnaturally sticky air? These can signal a humidity issue. Before calling us for Las Vegas wine room cooling repair, you'll want to doublecheck that the door is properly sealed.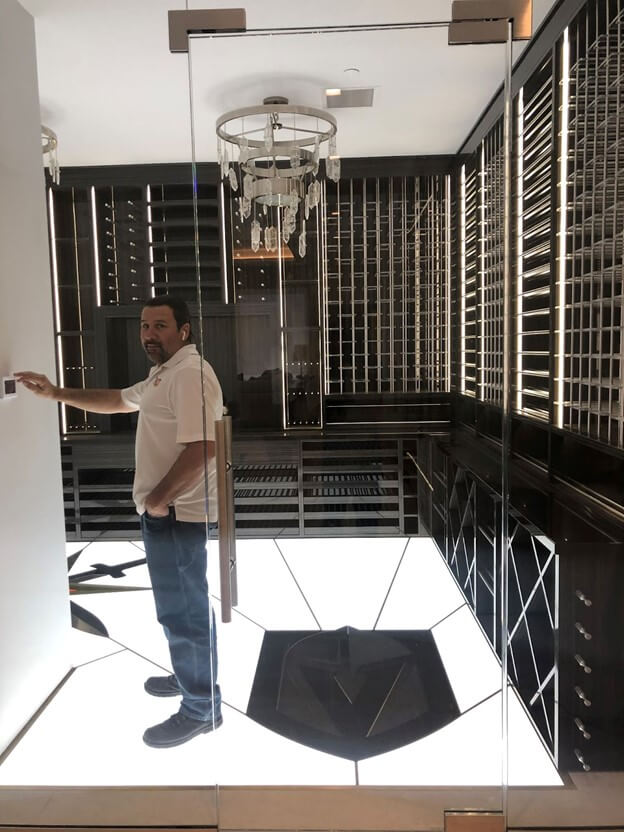 If you know the issue isn't power-related or due to neglect, it's time to call Henderson's wine cooling system experts. Our refrigeration experts repair all kinds of wine cooling systems including wine cabinets, large cellars, and commercial wine rooms. Our experience also means we can repair pre-existing equipment from large brands like Eurocave, Whisperkool, Wine Guardian, Breezaire, CellarPro, CellarCool, Vintotemp, and LRC. To schedule an appointment for wine cellar repair, pick up your phone and dial (702) 649-9345.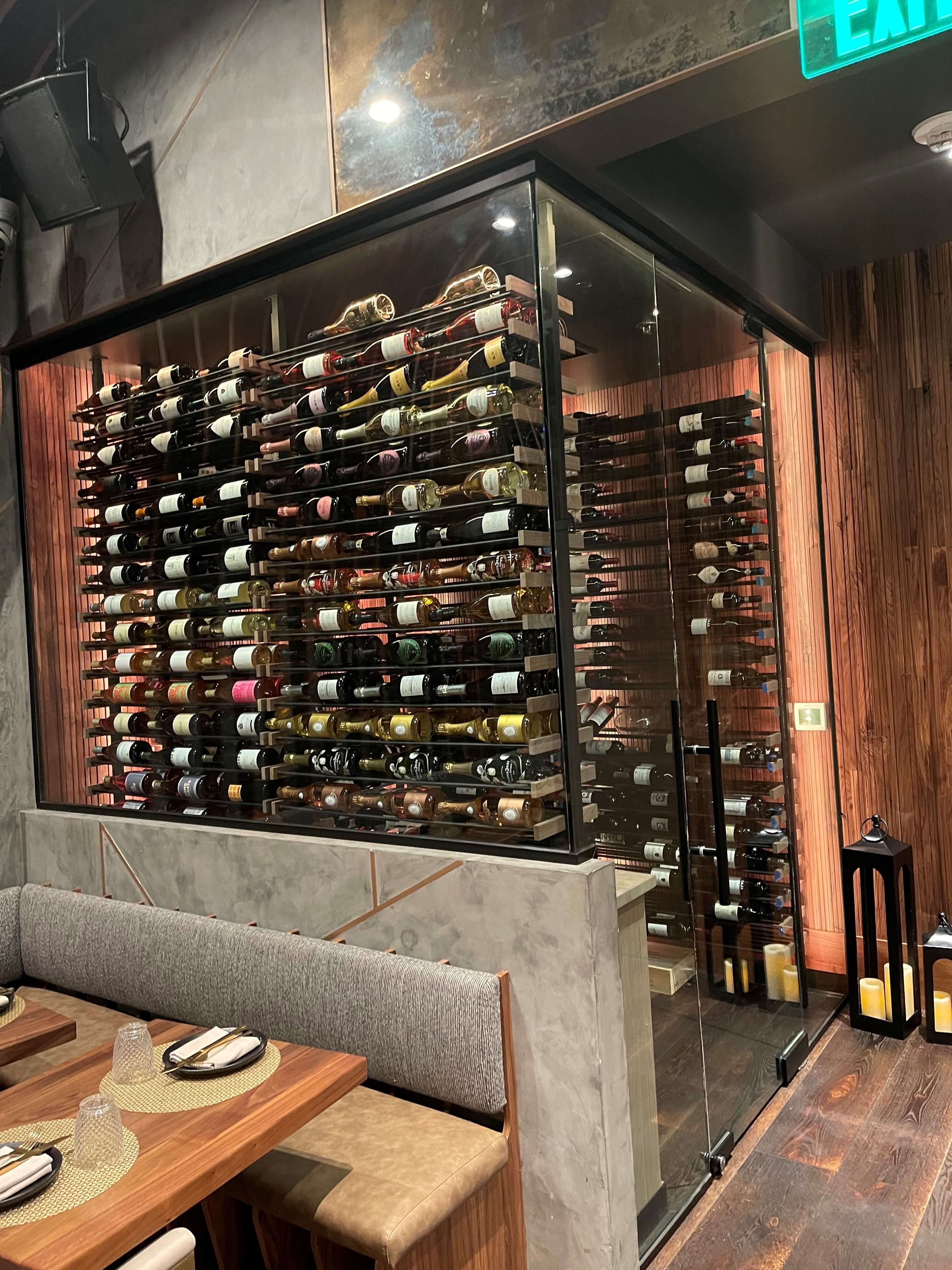 Wine Refrigeration System Design and Installation
If you can't find what you want on a store shelf, it might be time for something custom. And, at Century Air Inc, that's exactly what we do. Every wine refrigeration system we install is custom built to meet the needs of your commercial or residential space. We don't try to patch a prefabricated system into a place that isn't perfectly suited to it.
If you already have an existing wine cabinet or cellar cooling system, our Las Vegas refrigeration experts are happy to give you a quote on replacing it. Signs your existing unit deserves to be put to pasture include:
Equipment leaks
Strange grinding or squealing noises
A continual struggle to meet desired temperatures
Constant humidity fluctuations
When it comes to wine refrigeration system design and installation, we always start with a comprehensive review of the problem at hand. Only after we have a true understanding of your home or business needs will we begin designing a system to meet them. Our custom systems are why so many collectors in Las Vegas trust us to help them preserve their favorite bottle of wine.
Protect Your Investment with Regular Wine Room Maintenance
A wine cellar refrigeration system is an expensive and long-term investment. Even cheaper options, like wine cabinets, can still represent a five-figure investment. To prevent this cost from becoming a regular occurrence, you'll want to schedule regular wine cellar maintenance. Our typical cooling system tune-up includes:
A general inspection of your wine cellar for signs of future issues
Checking for lubrication issues
Verifying there are no refrigerant leaks
Testing electrical components for charge and function
Inspecting motors and fans for signs of damage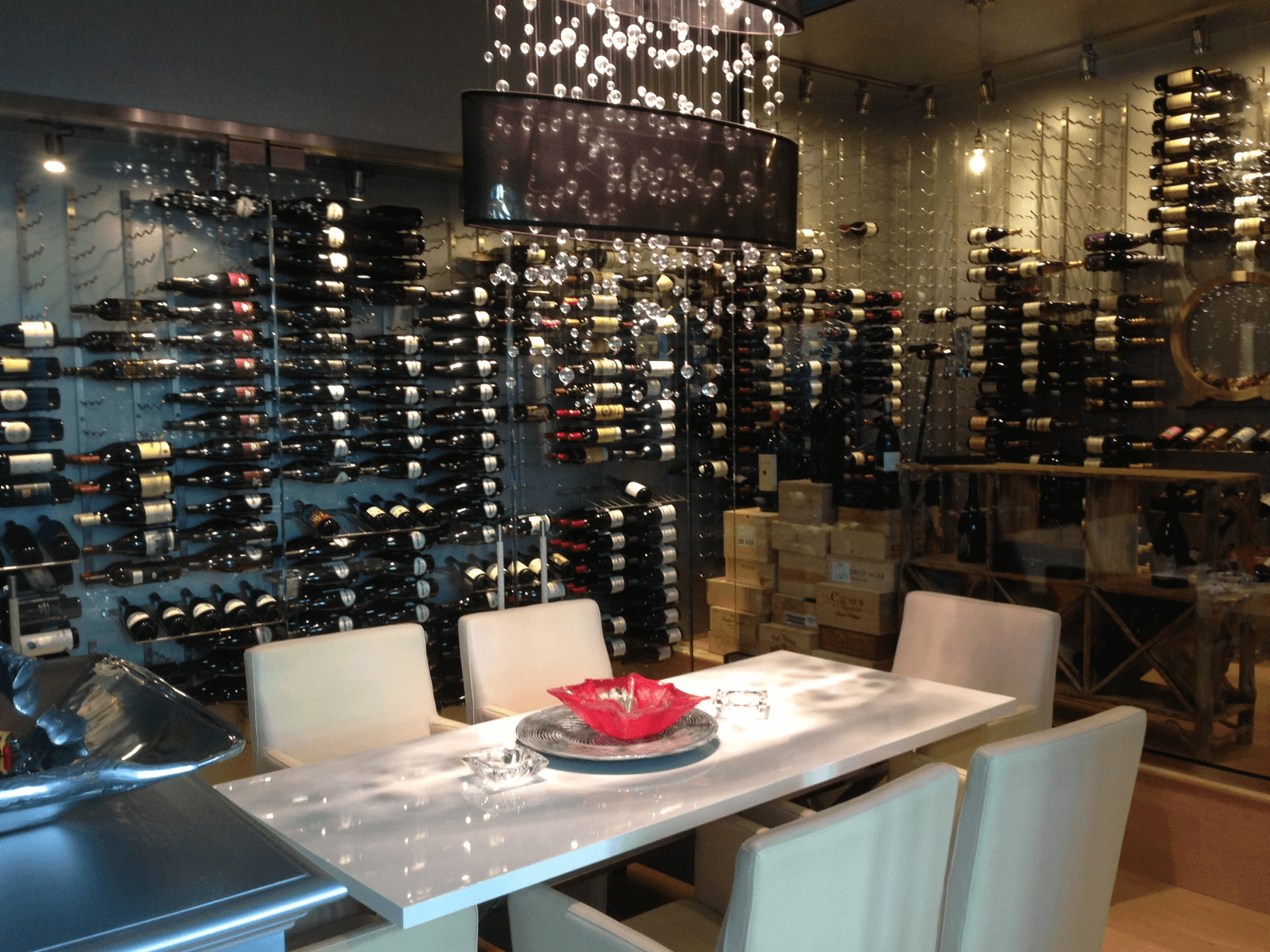 For optimal operation and minimal downtime, you'll want to schedule service at least once a year. For more information on wine cellar cooling maintenance in Summerlin South, reach out to us at (702) 649-9345.
Las Vegas's Number One Choice for Wine Cellar Service
The contents you store in a wine room or cellar hold a lot more value than your typical perishables. Maintaining them at the right humidity and temperature requires a master's touch. And, in the Summerlin South area, there are not many refrigeration companies that can match our wine cellar cooling service and installation experience.
Our custom-built wine refrigeration systems ensure:
The prolonged longevity and flavor of your wine
No degradation of acidity levels
An appropriate aging process
Total protection from sudden temperature changes
To preserve your wine collection amid Henderson's sun and heat, contact Century Air at (702) 649-9345. We look forward to serving you.